Last night I setup a live shot for the Swedish version of Idol. One of the contestants, Kevin Walker, could not attend the live show in Stockholm so they taped his singing performance, he left Stockholm for Helsingborg and from there he would go live for the voting part of the show. This is where I came in …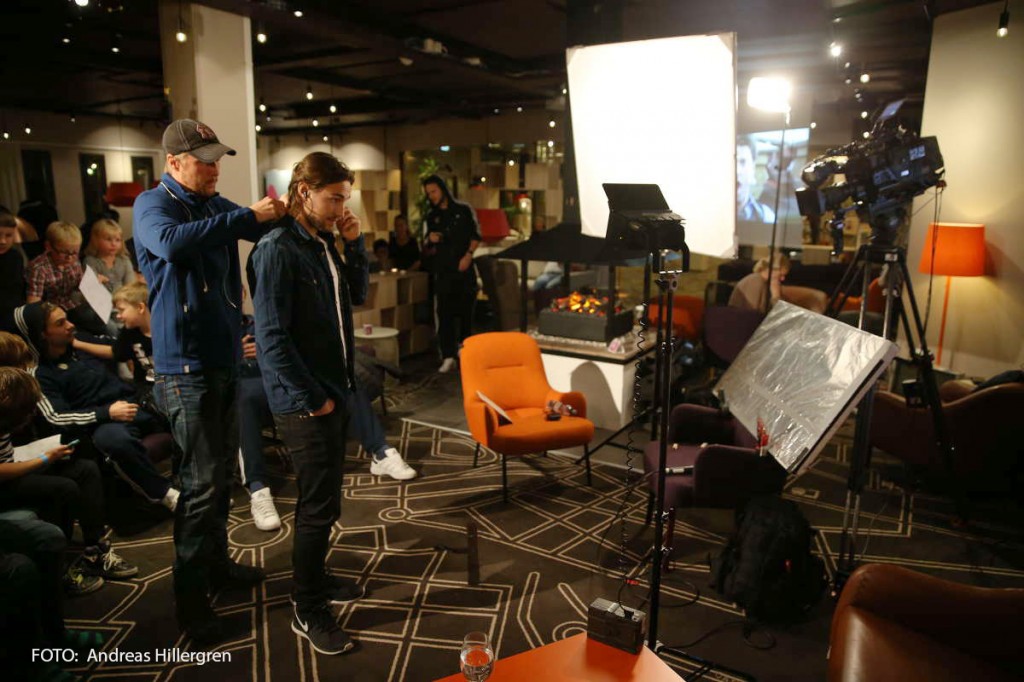 Oddly enough, or a sign of the financial times, there was no budget to do this with a full crew and via satellite.
I lit, shot, sounded and handled transmission back to the Stockholm where we went live on the big screen behind the contestants.
After turning down a conference room I ended up taking charge of a sitting area next to the bar in the restaurant. The hotel was very helpful pretty much gave me a carte blanche. Since all internet was wireless I had to unplug a wireless access point in the hotel office and cable out to the resturant.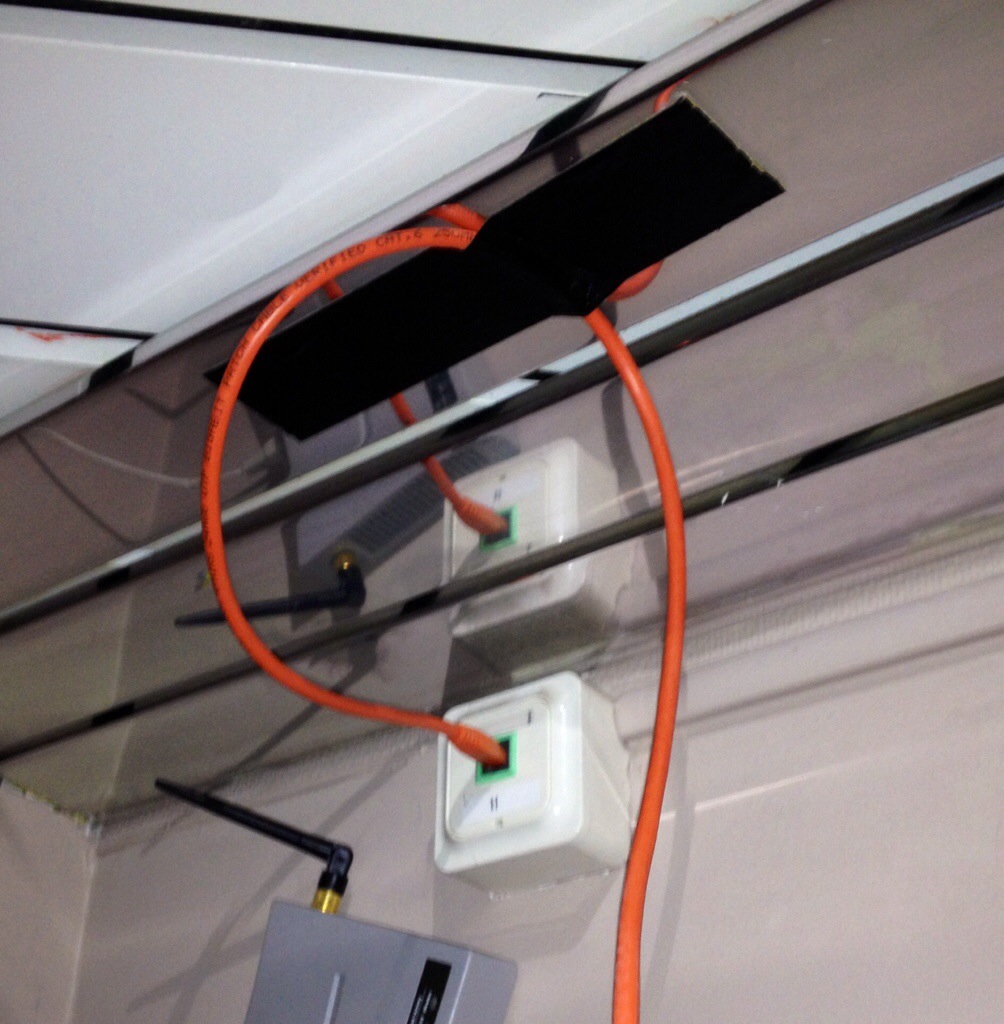 Pretty straight forward setup otherwise. 5 lights, grip, PDW-700 XDCam a IP transmission solution. IFB was run through cell phone.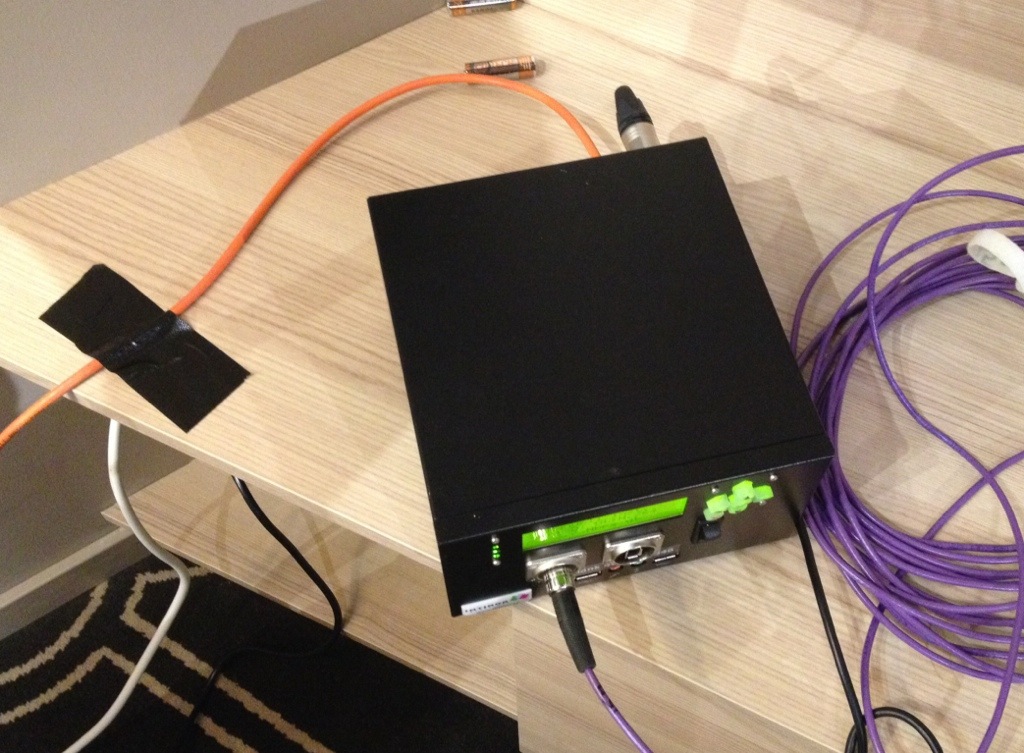 I setup and did a technical check around 18.30 (6.30pm) and then waited around for the show to start around 2215. From there Kevin had 1 spoken line of dialogue and 4 minutes of waiting then it was all over. The magic of TV… 🙂
Below are a few behind the scenes shot courtesy of a colleague ANDREAS HILLERGREN.