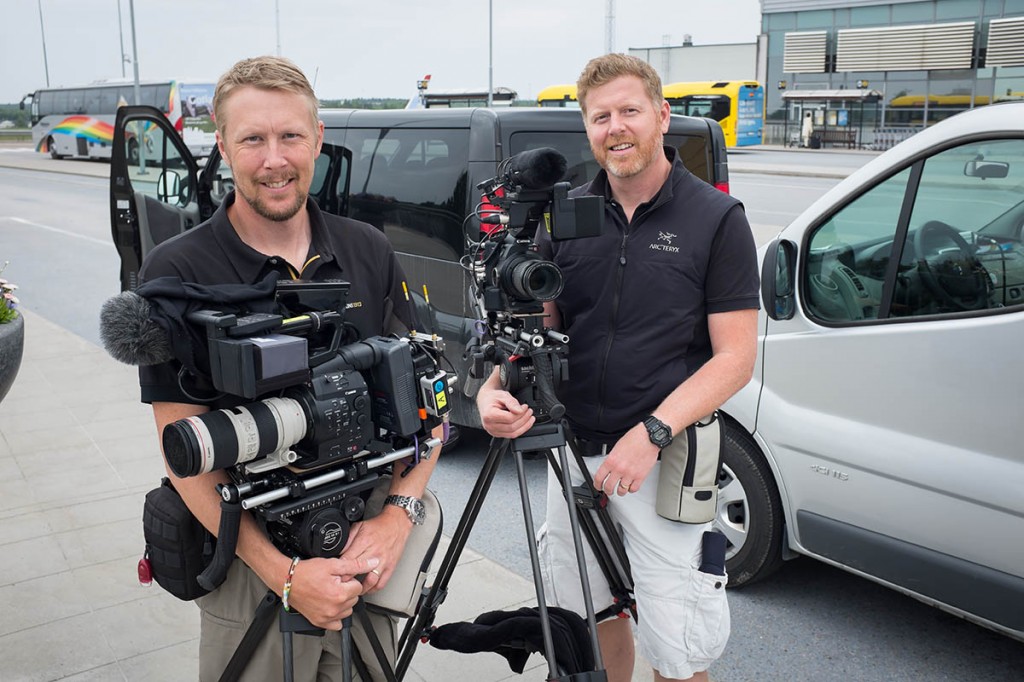 We just recently started shooting a show that will air this summer on SVT, called "Anne På Väg".  It's being hosted by one of our most beloved hosts in Sweden, Anne Lundberg.   She will travel through sweden by car, meeting and talking to 12 different personalities which will result in 4 x 1hr shows. 30% is show inside the car using multiple GoPro's and the rest is being shot on 2 Canon c300 and a GH4 for car mount shots etc.
The show started off using 2 GH4 (against my wishes) for the first day but we quickly (after one day) switched over to the C300 for plenty of reasons. Form factor, lens choices, follow focus and general operational stability to name a few. The GH4 with its "Yagh" pro box will perhaps gain popularity down the line but was not ready for this very fast moving project. One big problem on the GH4 was the time code problems we encountered using external TC boxes. There was a 1 frame difference between the cams and a 4 frame difference to the sound bag. Not good.
Anyhooooow. We are now halfway through the shoot and I think the Canon C300 is really earning it's keep. Nice looking images and pretty easy handling. If this machine had 10 bit out and a variable iris I'd buy one. 🙂
I'll try, as soon as I get a day's rest, and post something more informative about the car setup which is a pretty nifty little setup.