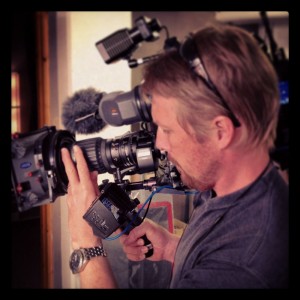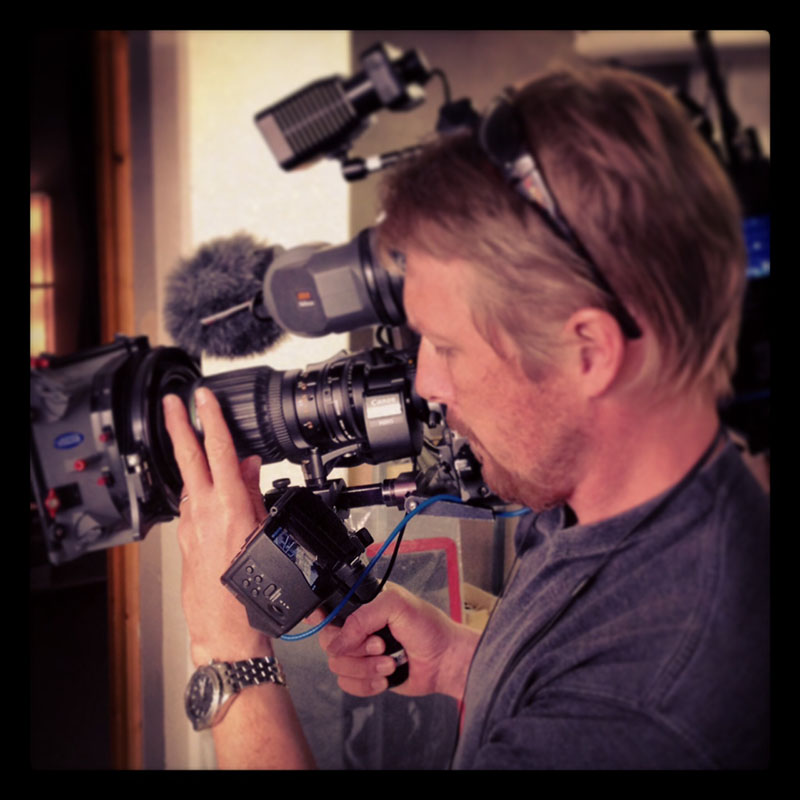 My current project is a handheld project, simple as that. I would say 85% of this documentary is handheld. We are running around, literally, and light is changing from room to room and color is a constant change. The Sony XDCam PDW-700 has really great in-camera paint options, but in order to get the colors close enough a monitor is a must.
Since it is so much handheld work I decided to move my on-board monitor (which is usually located on the top handle) up front and down low to allow me to have a constant view of it.
I started with the Alphatron viewfinder, removed the eye piece and just used the monitor. This was great small solution color was ok. But the alphatron is missing a thing I really wanted, a waveform monitor or histogram.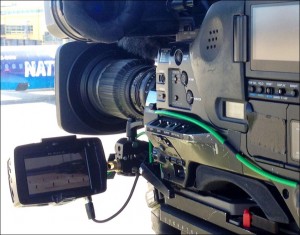 So…
I decided to go with the trusted 5′ TV-logic. It is a little bit bigger but the quality screen and waveform monitor makes it worth the trouble.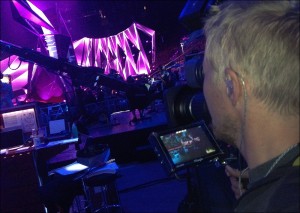 This is something I will definitely do again if a true run n' gun situation comes up.
Disclaimer: No connection to either TV-logic nor Alphatron.