I've been looking at the thunderbolt drive and been wanting to get a 500GB  SSD solution. The Lacie Little big disk is nice but roughly 6750 SEK (700 USD) and your stuck with the disk you have in there and you need a power supply.
I've also been wanting to view and edit footage directly from an SSD connected to our Pix240.  For this you could use the Pix Caddy but your only connection there is USB3 or Firewire 800 and I'd like to use the fast moving thunderbolt, especially when transferring footage.
After some research on the net I found the Seagate GoFlex Adapter. Its made to take the Seagate cartridges but will function with any SATA connection since the connector is in the open.  You can easily switch drives and it powers the SSD directly via thunderbolt.  A small portable, very fast package.
The Seagate GoFlex Thunderbolt Adapter is available online for $99 and cost 1050 SEK here in Sweden.  Buy any SSD SATA disk plug it in and off you go.  There is a small gap underneath the disk which I filled with a folded paper and a plastic sheet I cut from an old XDCam case… 🙂  Not pretty perhaps but it keeps the drive in there very solidly.
Of course this is not as rugged a solution as the Lacie Little Big disc (or other portable drive solutions), I realize this.  But it will allow me to easily switch out a library of different SSD drives, transfer footage at blazing speeds and all in a portable small package.  Just what I wanted.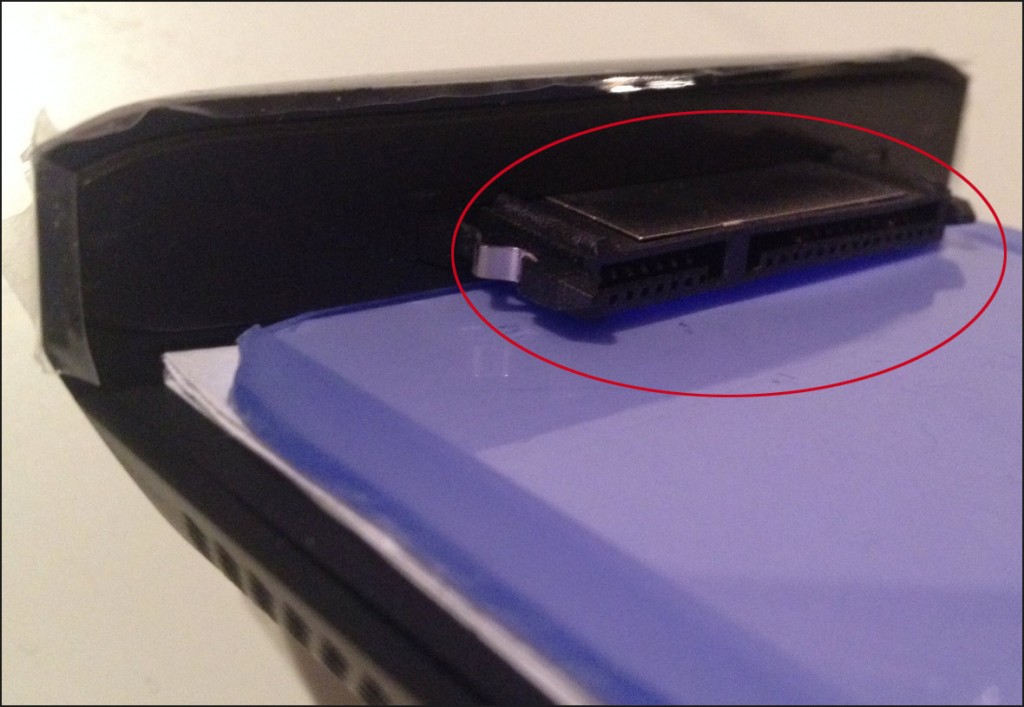 I went ahead and bought the Samsung 850 EVO, 500GB.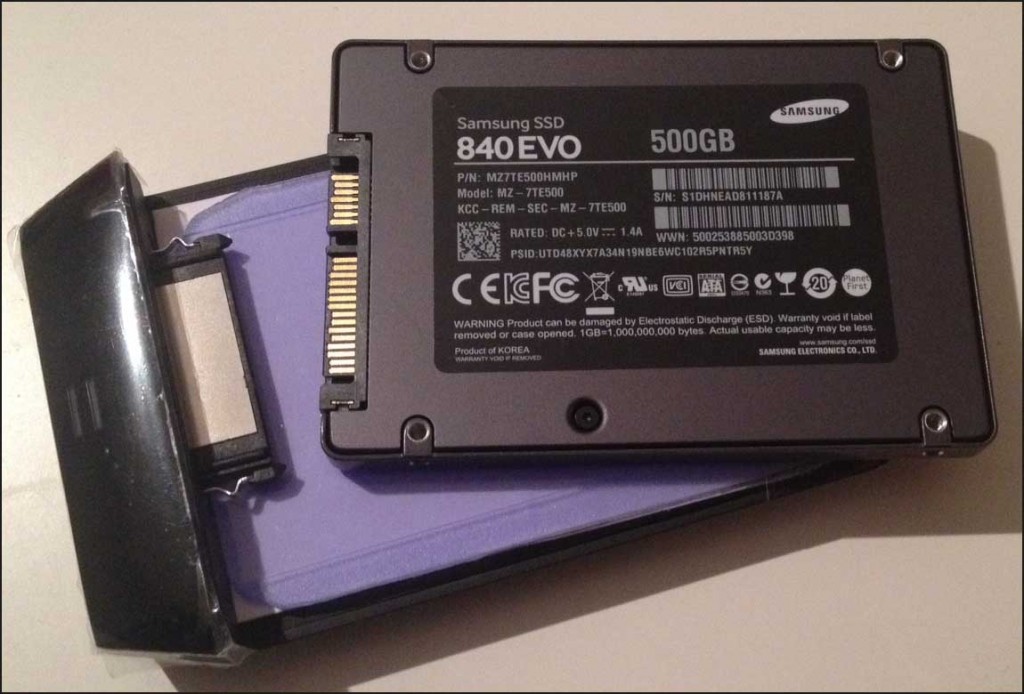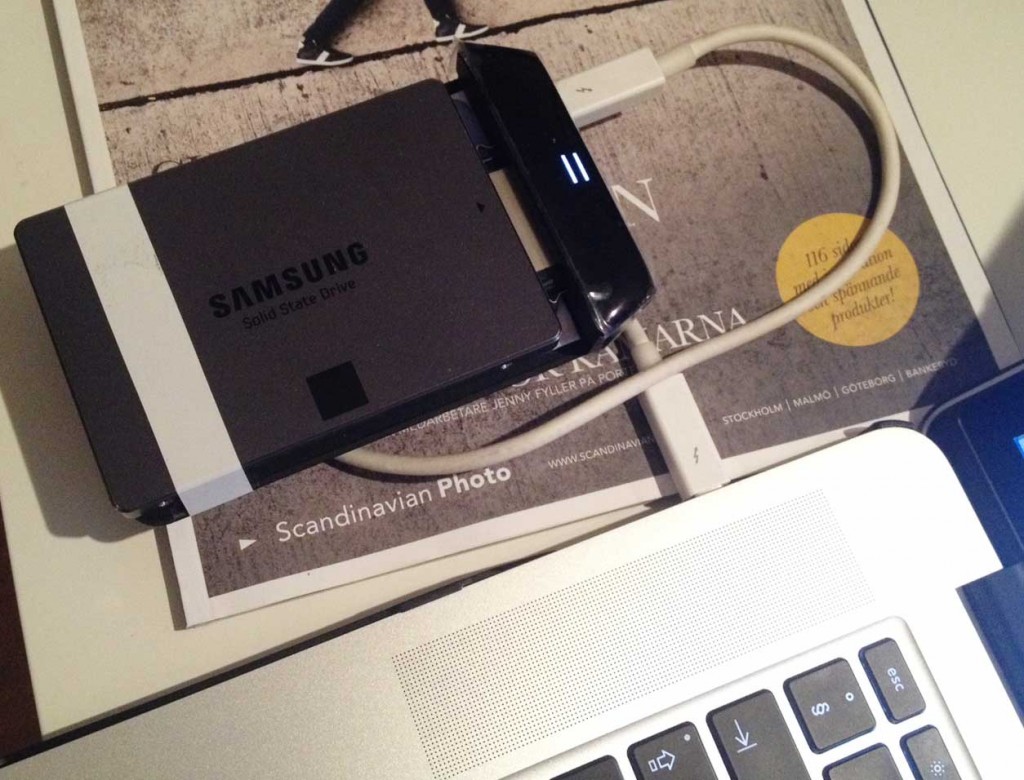 Here is the speedtest I ran with the external Samsung 840 Evo, 500GB disk. 🙂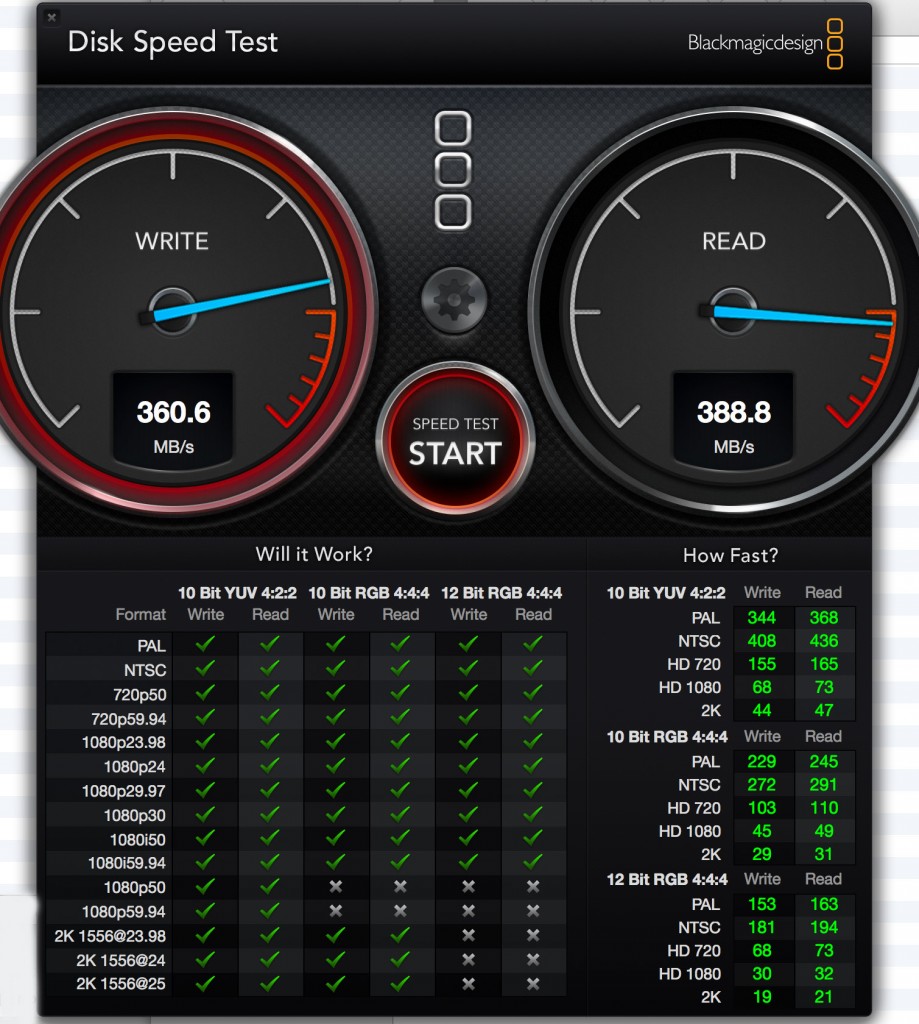 Disclaimer:  Please check compatibility of disk before purchase.  I leave no guarantee it will work as easily as it did for me.  Please don't blame me if something goes wrong.