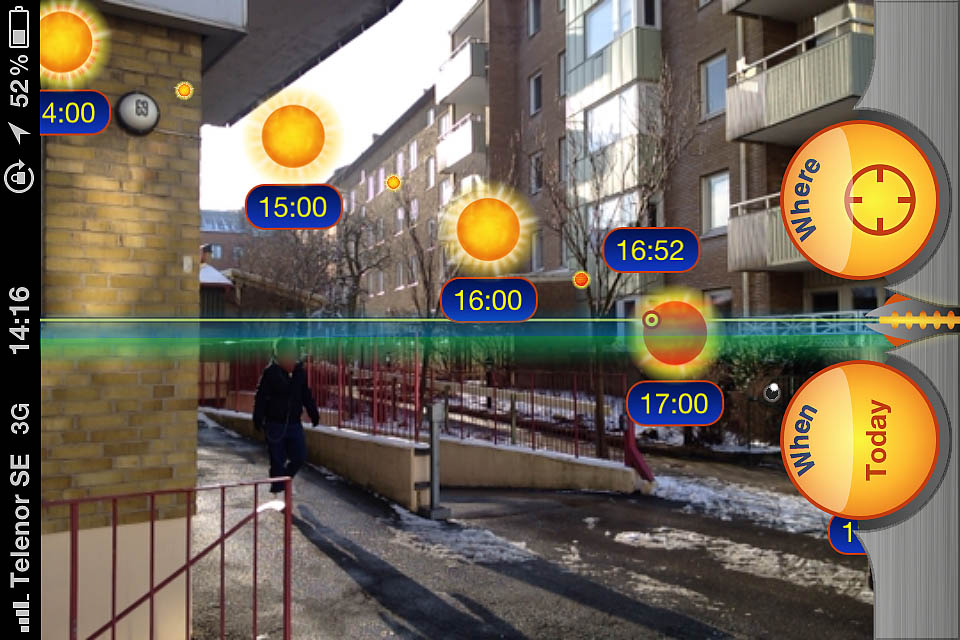 Here is another great app I use a lot for both filming and location scouting. It is called Sun Scout and will show the sun's path at any point during the day. So if you need to know when the sun will sneak over that rooftop behind you and hit your location this is the app that will tell you. It is not 100% accurate but really close enough. You can also change the setting to see the path at a different date, nice feature for a scout.
This time of year in Sweden finding the sun requires a LOT more than this app though… 🙂
Great app for your iphone at $10.