I am about to buy a new Mac laptop but as the brand new Late 2013, retina MacBook Pro is preinstalled with OS X Mavericks (and may not be able to roll back to Lion or Mountain Lion) I am wondering what kind of software conflicts I may run into…   My main concern is for work related software such as Sony XDCam transfer, Sony Content Browser as well as a few other applications. I couldn't find that much information on the net about this so I decided to do a quick test.
I installed OS X Mavericks on my home server, a Mac Mini late 2011.  I then installed XDcam transfer as well as Sony Content Browser 2.02.
Both Applications seem to work fine.  I can add a disc image (from XDCamHD422 optical Disc 1080 25p) and view and import clips in both applications.  This was not an extensive test of all features but simply a test to see if the software starts up and runs correctly.
Great news and is one check mark toward a new computer.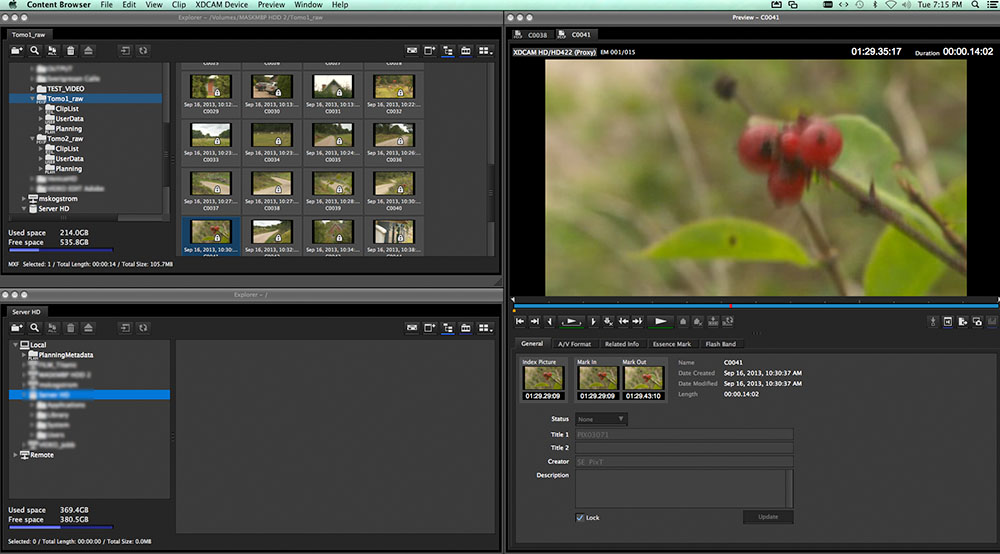 Disclaimer:  No one asked me to write this or post any findings.   Ethics Statement