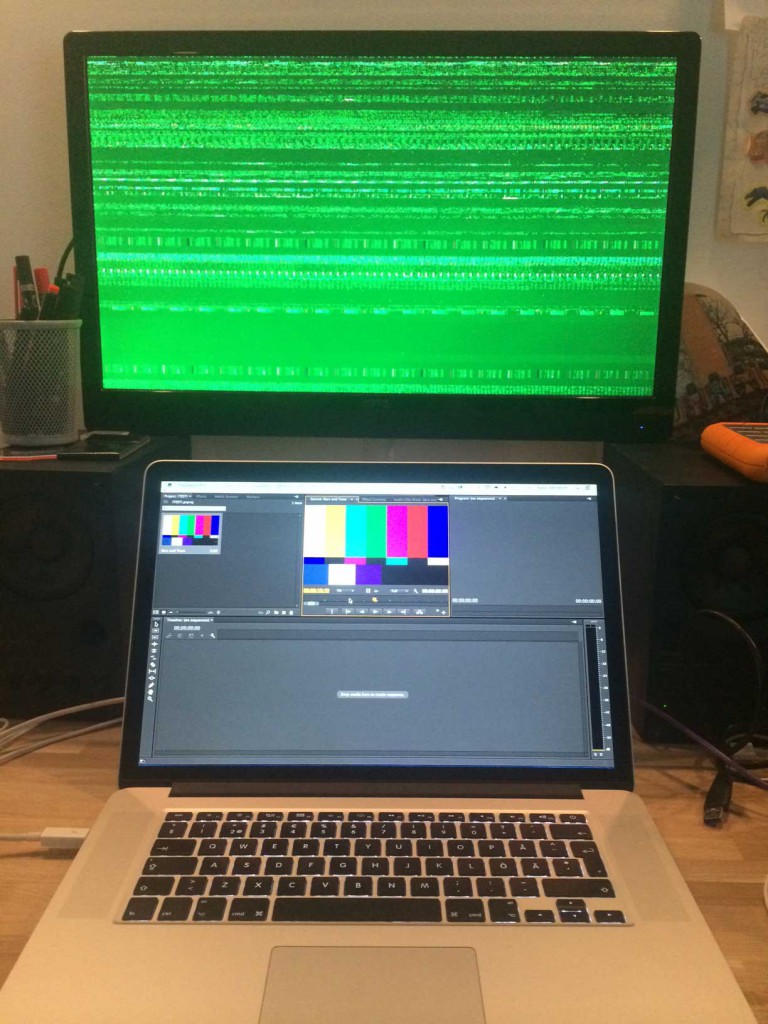 Two days ago I got a second Macbook Pro, the new one released a few days ago. (1 Aug 2014)  I tried to connect it, for video output, to the Black Magic design Ultrastudio Mini Monitor.
All I got as an output was a green screen with lots of digital breakup. I tried everything, earlier version of drivers, unistall, install etc etc and finally found the reason.  If I turned OFF Open CL, and worked software only inside Premiere Pro it output video correctly.  The new Macbook Pro (mid 21014) in question uses an Intel Iris Pro graphics card and there seems to be a conflict of some sort.
Adobe, Sweden is on the case and will report back soon hopefully.
!!!UPDATE!!! As I am writing this post Adobe gets back to me saying this is a known issue affecting all video output using Intel Iris Pro. Adobe and Intel as actively searching for a solution!