I've had the D4 for about 10 days now and here are some quick thoughts.  (I will write a more thorough review as soon as time allows)
Since I got my hand on this camera I've shot mostly video – for a commercial where the camera acted as B-cam mounted inside/outside a car as well as a few specialty shots. We chose to record in 1080/25P to internal CF cards.  Main camera on the spot was a Sony F3 with S-log.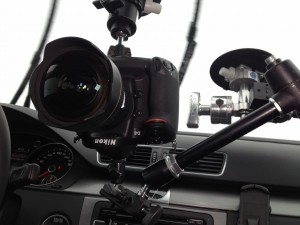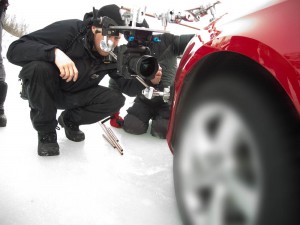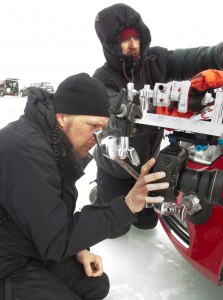 There was one shot we wanted to get from above an ice climber wanting to believe he was hundreds of meter up in the air.  This was a perfect shot for a DSRL looking straight down with very shallow depth of field.  I put a 70-200 VRII on the D4 and got some amazing shots.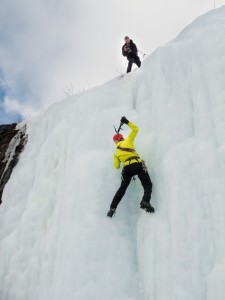 There were also a few other short shots we captures with the D4.  I was sitting on a snow mobile with a gyro attached to the camera (14-24 and 70-200).  We got both wide angle speed shots as well as steady closeup with this setup.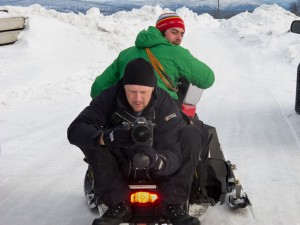 All in all as a first shoot I am very happy with the results. The body is on the heavy side for mounting, the D800 will be a better choice for that. I found that adding one more point of attachment, using hot shoe, was a good way of keeping the rig solid. I am working on getting a release for some frame grabs and will post as soon as I know.  On the other hand the bigger body makes for much easier hand holding IMHO, especially with a 70-200 attached.
On the still photography side (I also shot some stills for the ad campaign) they've added some really cool new buttons and an extra grip-pad to the body. This really is nice and makes for easier handling, especially in vertical mode. AF is blazing fast and spot on.    More sooooon.