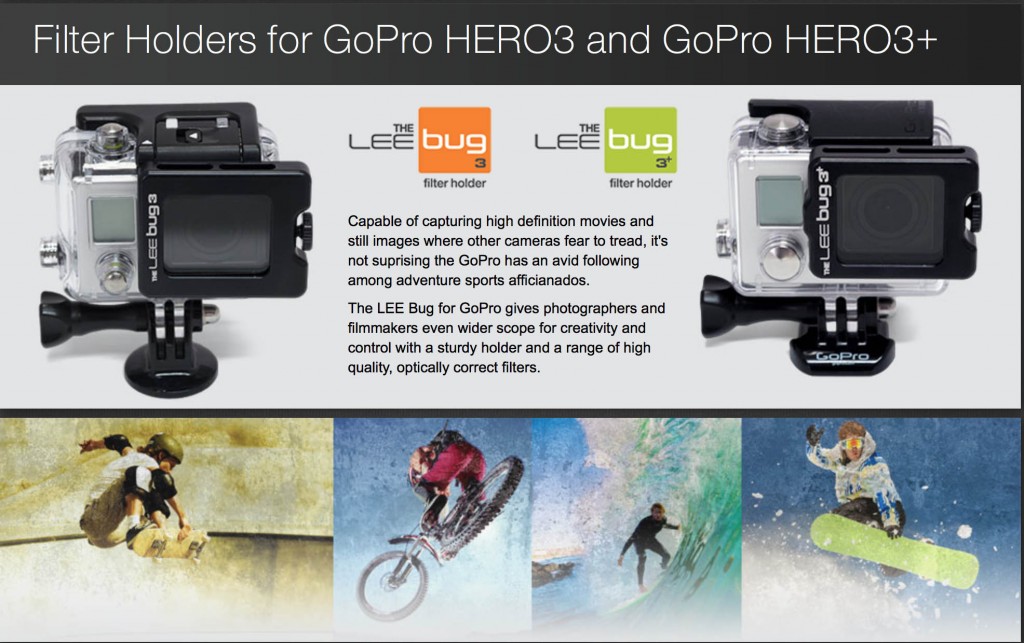 Soon everyone owns a GoPro. Even the average joe just wanting cool video playing with the kids. For everyone using them proessionally one thing missing is an easy way to add filters, mostly ND. You see GoPro shots all over television and even in film. But they stand out a little mostly perhaps because of the shutter which can't be set manually.   The exposure is controlled by the shutter speed, which outdoors in the sun, is often very fast. Being able to add ND would take shutter speeds down allowing for some motion blur.
Enter Lee Bug System.  To start off with it seems like 0.9 ND grad (3 stops) and polarizer are the two filters being offered, but I am sure we'll see a range of regular ND's soon.
I am not sure about the claim on LeeFilters site that the ND Grad filter "can be left in place for pretty much all outdoor filming and the effects are plain to see." but to each his own. 🙂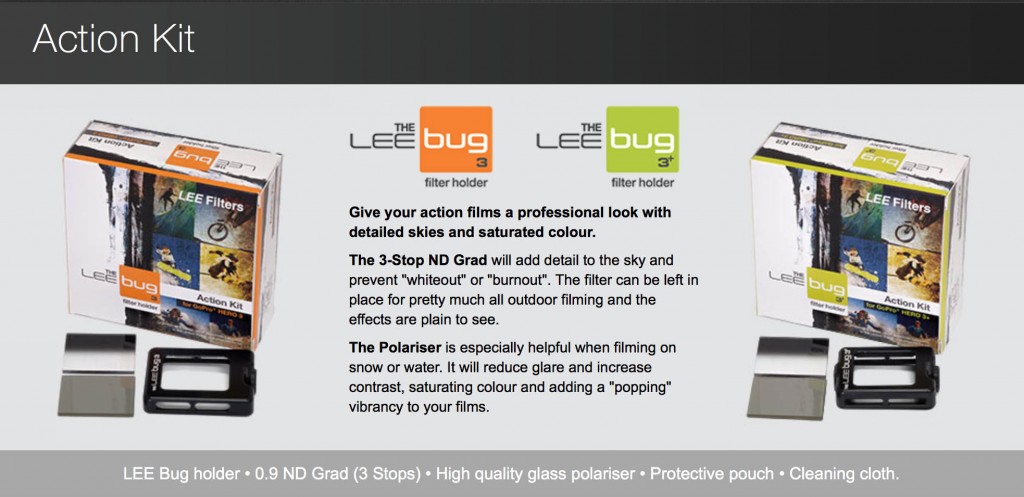 They also sell an underwater kit. More details on.
http://www.leefilters.com/index.php/camera/system-gopro