Today I decided to try the CamRanger. It is small, relatively inexpensive unit which controls your DSLR from an iPad Android Tablet or phone.  It works both for video and stills and turns your ipad/tablet into a control surface.  Since you have all camera controls as well as a live picture this essentially turns your iPad into a touch sensitive monitor. You can choose a focus point and there is even a setting which turns on a focus assist feature painting red little dots around areas in focus.  Live histogram helps you judge exposure.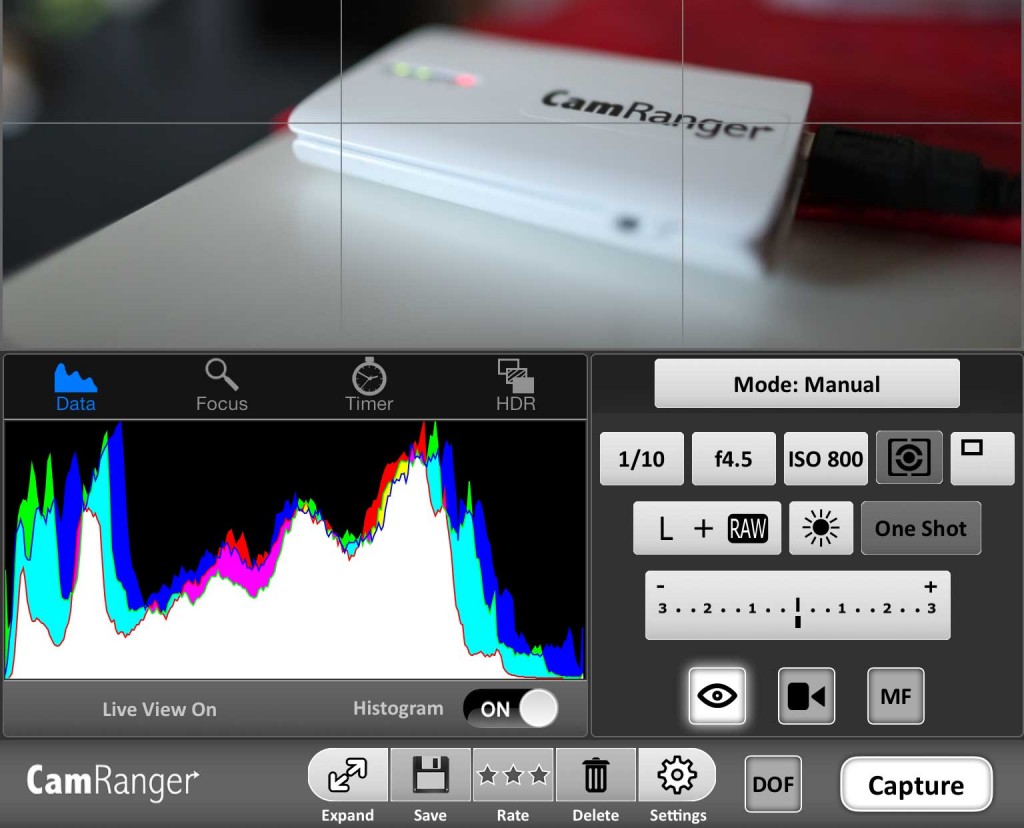 The Camranger hooks up via USB to your camera and creates its own WiFi network to which you connect your phone/iPad/tablet. Connection is really easy.
There is a delay of 9 frames since the signal is processed and sent via WiFi.  9 frames is a lot if you're trying to operate fast moving stuff video, but not really a problem for table tops or locked off pack shots for example.
This would also make a great option for controlling a DSLR camera mounted to a car rig or a crane.  Do all your settings from a comfortable position, like focus, white balance and exposure. Double tap the screen for a close up of focus area.  Being able to change exposure for a camera mounted to the front of the car has never been this easy with a DSLR before…
For still shooters you can use this device as a wireless tether while on location or a studio.  Hand the iPad to a client and turn on "client mode" which removes control of the camera but streams pictures to the tablet as there being shot.  Lightroom can be used to auto import from a folder making this an affordable wireless tether.
There is also features such as focus stacking, intervalometer and HDR built in to the app.   Switching between stills and video is as easy as touching the screen.  Being locked off on a really long lens, sensitive to movement, how nice is it to start/stop or snap pictures by touching a button on your ipad.
The Camranger has a built in (removable) rechargeable battery and can also be powered by an external battery pack with USB connection. According to the manufacturer the battery time is roughly 5-6hrs for normal usage.  The unit is plastic and only time will tell how well it stands up to professional use but it seems pretty solid.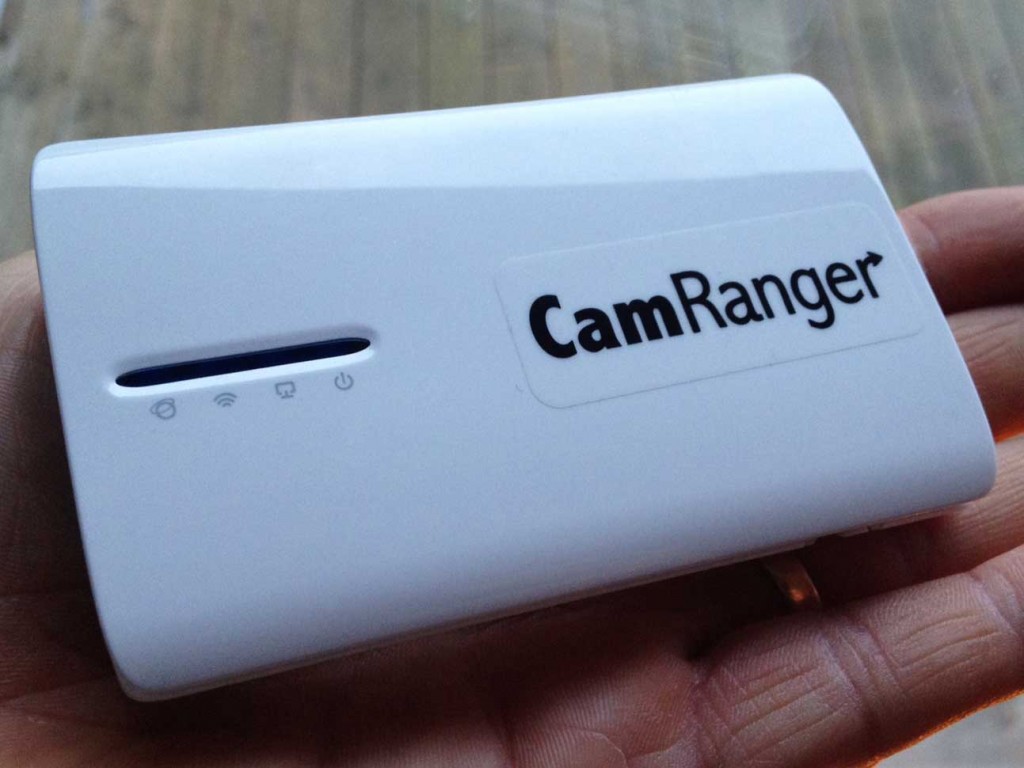 You also have full access to your CF or SD card in the camera. You can browse and import photos right to your iPad library. Leave your computer at home and still be able to send pictures via phone/tablet.
Conslusion: This little device to really impressed me. $300 to get access to all of your camera controls, wirelessly and with a built in battery is pretty sweet.  I remember laying on the ground in the snow trying to see/change camera setting for a DSLR mounted on the outside of a car or a camera placed in a tight hard to reach place.  Being able to control all that from an iPad is worth the price alone.  Only downside I see is the USB connection but that is more of a camera issue…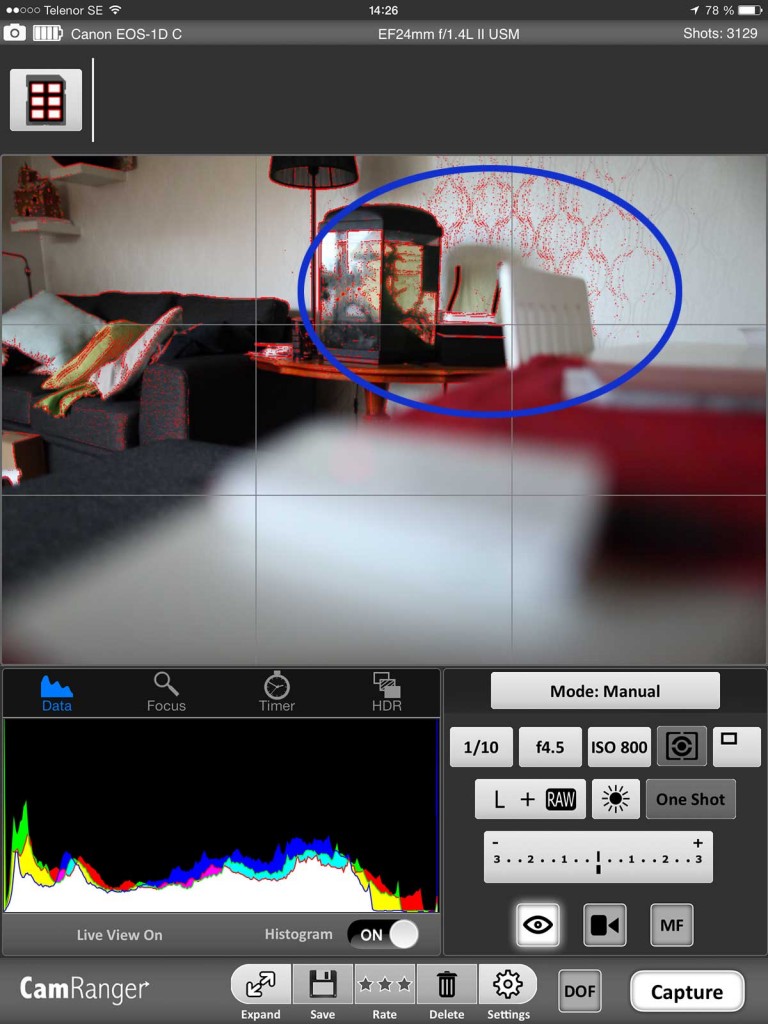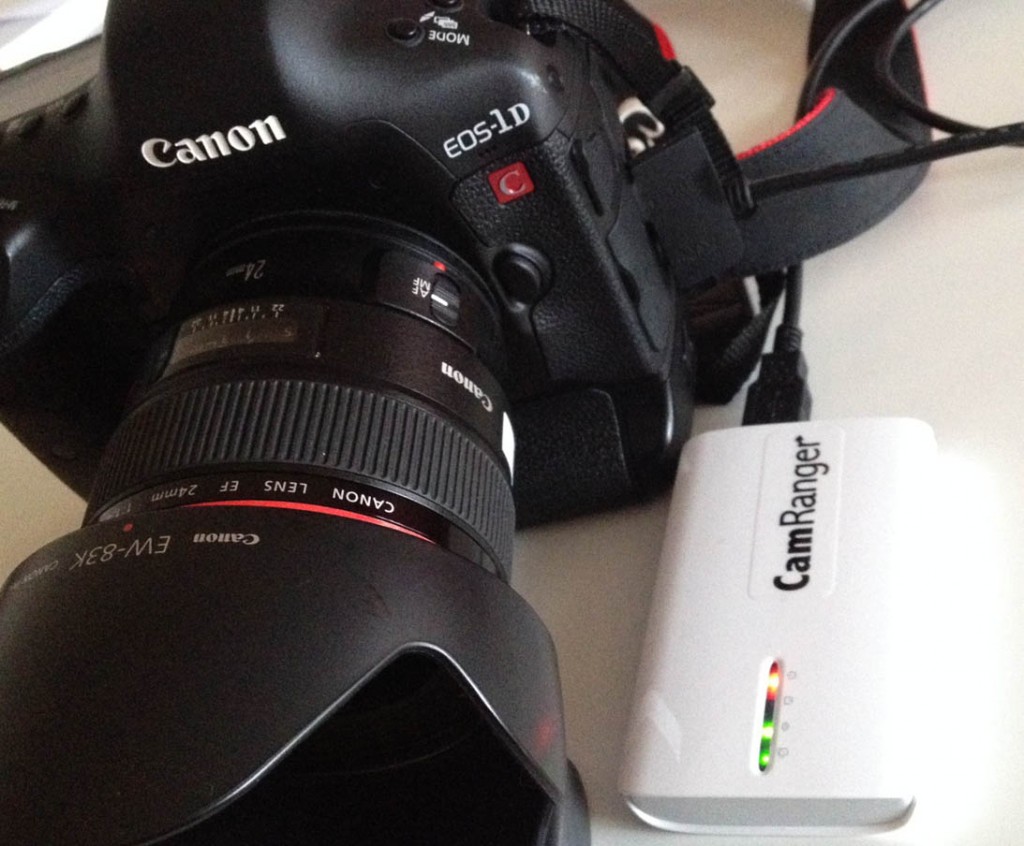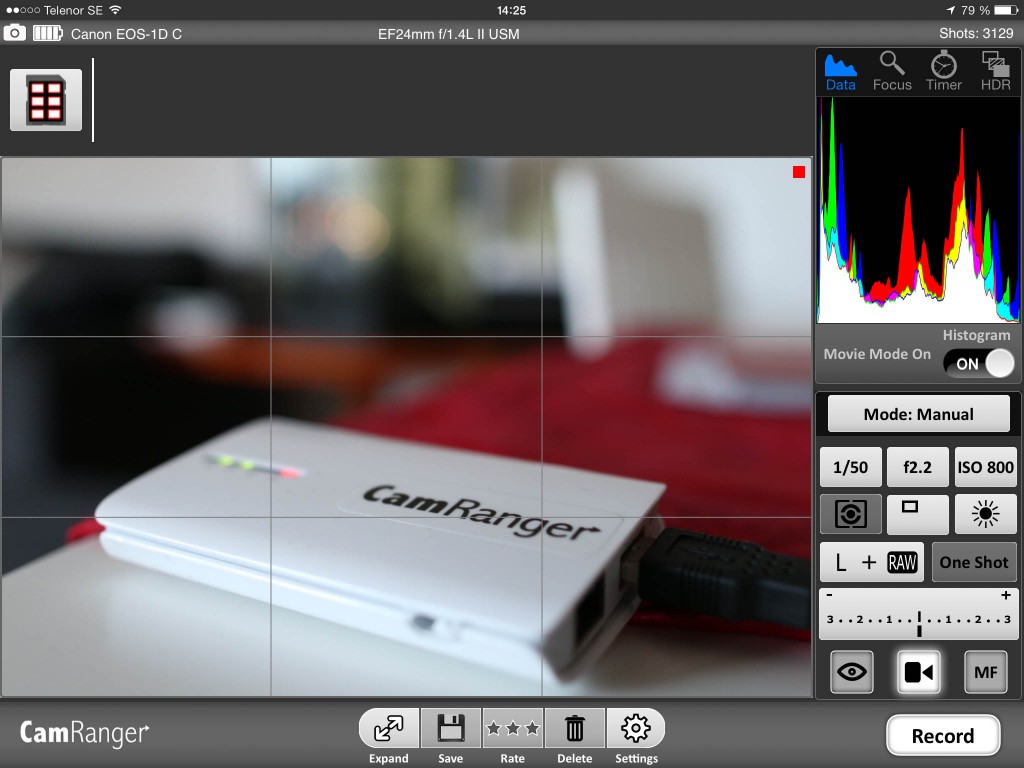 DISCLAIMER:  No one asked me to write anything in this post and I bought the unit at at market price.