We recently bought the new Vocas 430 Mattebox announced at NAB this year.  It replaced one of our old Chrosziel Clip-on mattebox.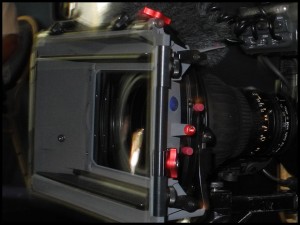 We wanted to be able to use 4×5.65 as well as 5×5 filters and even a few older 4×4 filter we have laying around.  We also wanted the option to stack up to 3 filters. As we shoot both broadcast as well as "big sensor" stuff we also wanted use be able to use with and without rods (as a clip-on)   The 430 looked like a goood choice will lots of different options.
First impression is that it is really well built.  It feels like it will last for tough production work in the field. I like all the knobs and different latches.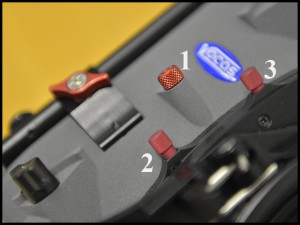 One of the first things I also notice is that the filter trays sit solidly in place without having to tighten the screws.  This is a big improvement over other "boxes" I've used, where unless you tighten the tray it falls right through.  This may of course change after wear-and-tear, but so far after about 10 days use they sit solidly in place; a big plus! I'd still tighten the screws but it nice that it stays in there before you do… 🙂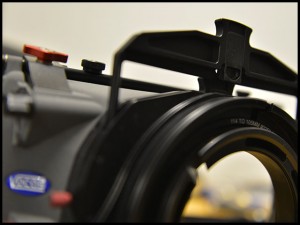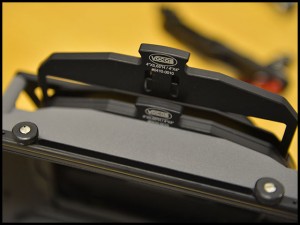 Another smart feature is the "internal eyebrows".  They'll serve to flag out high angle/low angle  lights even if you don't have the french flag attached. They are easily adjusted with a red  knob on the side.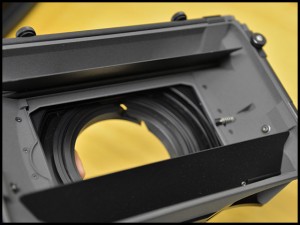 The box has 2 stages (1 rotatable) and an additional slot in the frame for an extra  4×5.65 filter.  This additional filter snaps into place with a little spring loaded tab.  This is a nice feature that gives you that sometimes needed 3rd filter.  The 2 slots allow for 4×4, 4×5.65 and 5.65×5.65, 5×5 filter trays, most trays are combination one fitting ie 4×4 and 4×5.65.  I would have liked to option to possibly add a 4th filter in the rear by adding a 3rd filter stage.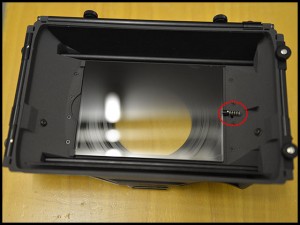 There are a lot of different optional add-ons to this box.  Attachment points for side flags and a top flag. Lots of different step down rings, using either as a clip-on or with rails. I've only used it as a clip-on so far but we also purchased the swing away bracket for use with our Sony F3 or other cinema cameras. The swing away has a height adjustment bracket with is handy, I wish they would have made the adjustment span bigger for even greater vertical movement.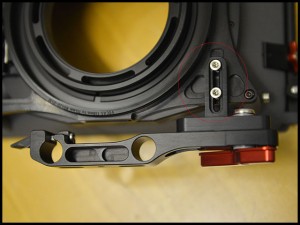 The different step down rings lets you clip this on to a variety of broadcast and cinema glass.  According to Vocas website you can go as wide as the Canon HJ14 (4,3mm broadcast lens or equivalent of 10.6mm on Super35) using 2  4×5.65 trays or 1 4×4 tray. If you use a 5×5 you can rotate that. Pretty wide… 🙂
You can also get the adjustable cuff which you tighten around the lens to stop light from entering. The mattebox clamps tightly with the little snap closure on the left side of the box.  I must say I really like these snap closures.
Negatives…?  Not really so far.  Perhaps that the filter in the hood in held in place by 2 small "lips" on on side and the spring tab on the other.  Time will tell how secure this 3rd filter is seated, but my initial feeling is good.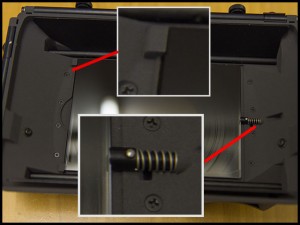 I've been so busy lately with broadcast stuff I haven't had the time to mount this on our Sony F3. I'll get to it at some point and post some images.
I think you should definitely check this out if you're looking for a 3 filter mattebox!

Usual disclaimer: Writing this review on my own behalf, we paid full price for our Mattebox. Below are a few pictures of the first-time-go-around.

For more info visit Vocas website.