For the trip to Kilimanjaro I will use 4 wireless channels and a boom for audio.  Everything will be setup in a tight/compact little bag weighing as little as possible. All support stuff such as extra lavs, batteries, wind screens, and stuff will be carried in other bags to keep the weight down.  We'll walk for 6-10 hrs a day for 7 days so every gram counts… 🙂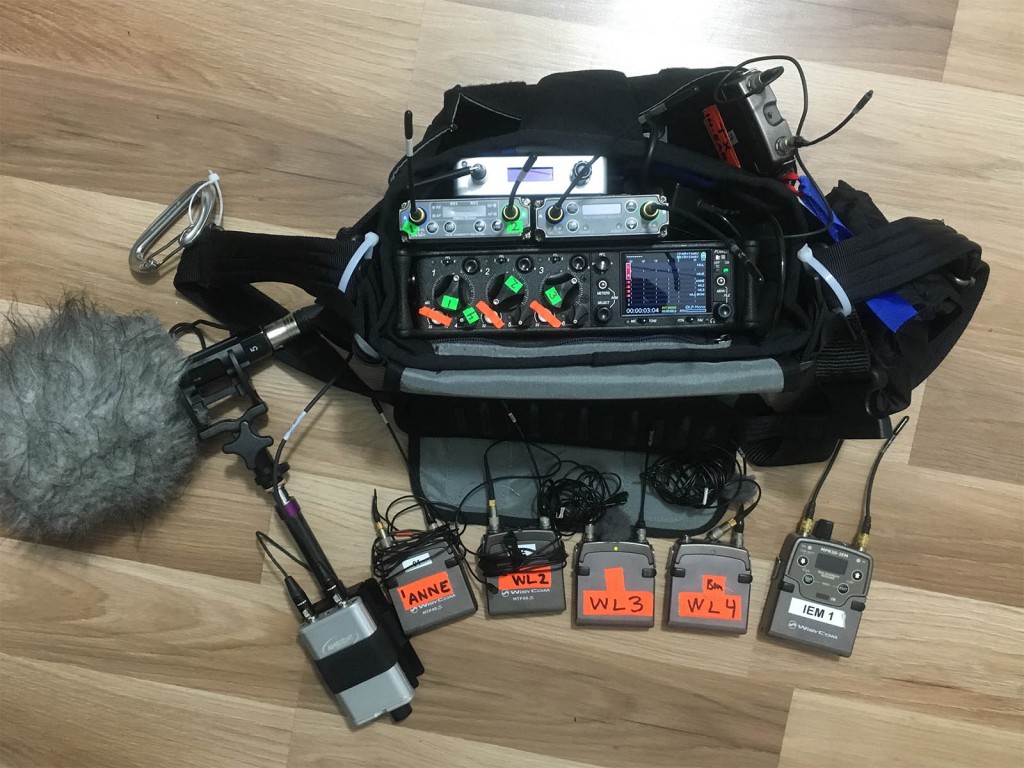 The center of this audio setup is a Timecode Systems WAVE. It will be the TC MASTER and send out TC to the 2 TrX+ units on the cameras every 0.5 seconds.  It will also feed the Sound Devices 633 mixer with timecode.  It also creates a WiFi network to let and iPhone or Ipad get frame accurate timecode display.  This works great for visual slate'n of cameras which don't have timecode in, which is something I've used extensively in the past  Show the digislate in the iphone and synk up in post.  (This is how I came to use TimeCode Buddy systems a few years ago)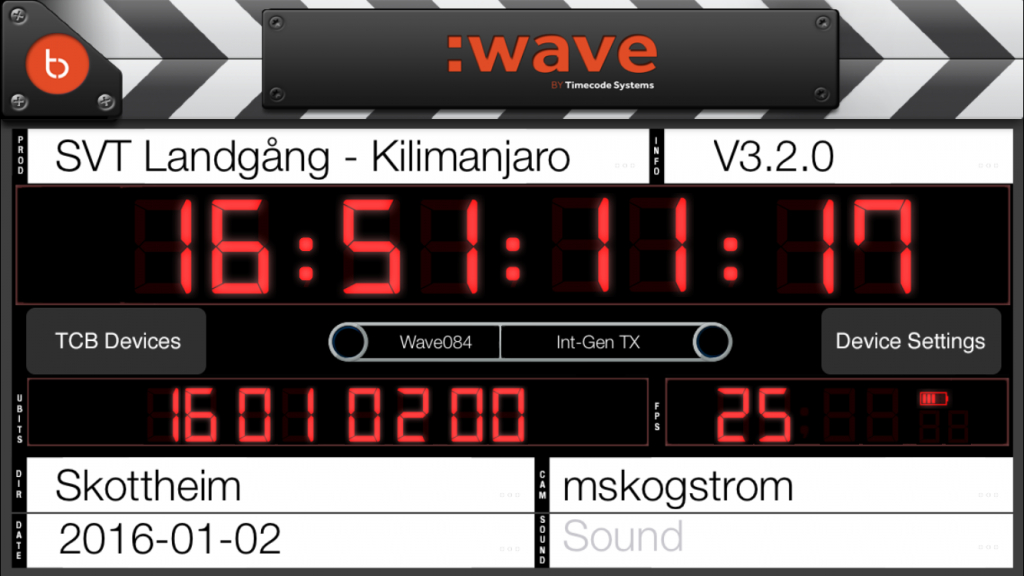 Another new feature of the Wave TCB line is their new interface "Blink".  This COM interface will let you control and monitor all connected units through your phone.  You can set TC, change Userbit, name the units and and check battery levels and such. During my testing before this project it really is easy as pie to set up multiple units with a click on your phone. Name, change, check and control, all available in your smartphone.  The connection time of the TrX+ units to the WAVE is almost instantaneous so my setup time in the morning is next to none, which is one of the features I've liked most in the past using TimeCode Systems.
I am heading out into the mountains in a few days and we'll see if this all works as great as I'd like it to.  We're expecting rain and lots of weather as well as being up on plus 4000m altitudes to this will be a test of how well things work in real life.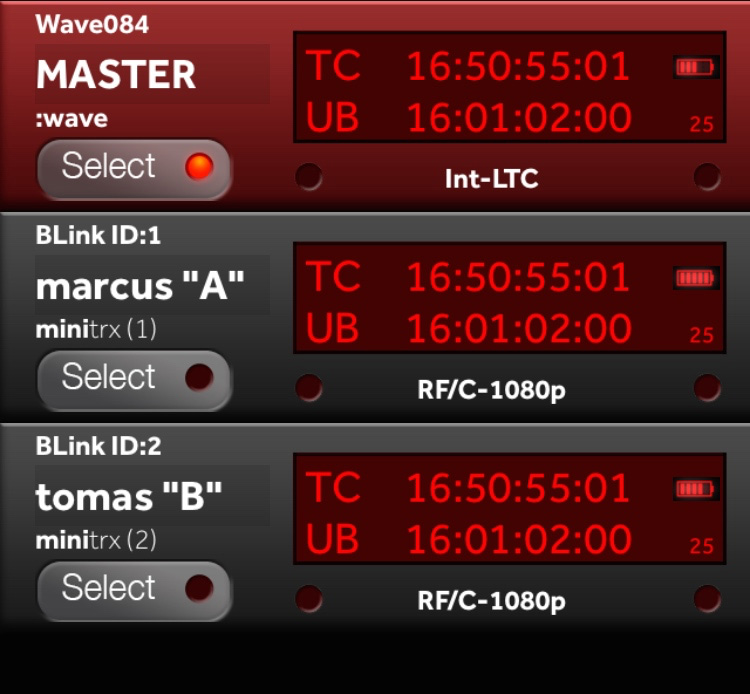 Disclaimer:  No one has asked me to write this post, nor is there any promised compensation for writing it. I have No affiliation to Timecode Systems, I am just a long time very happy user.