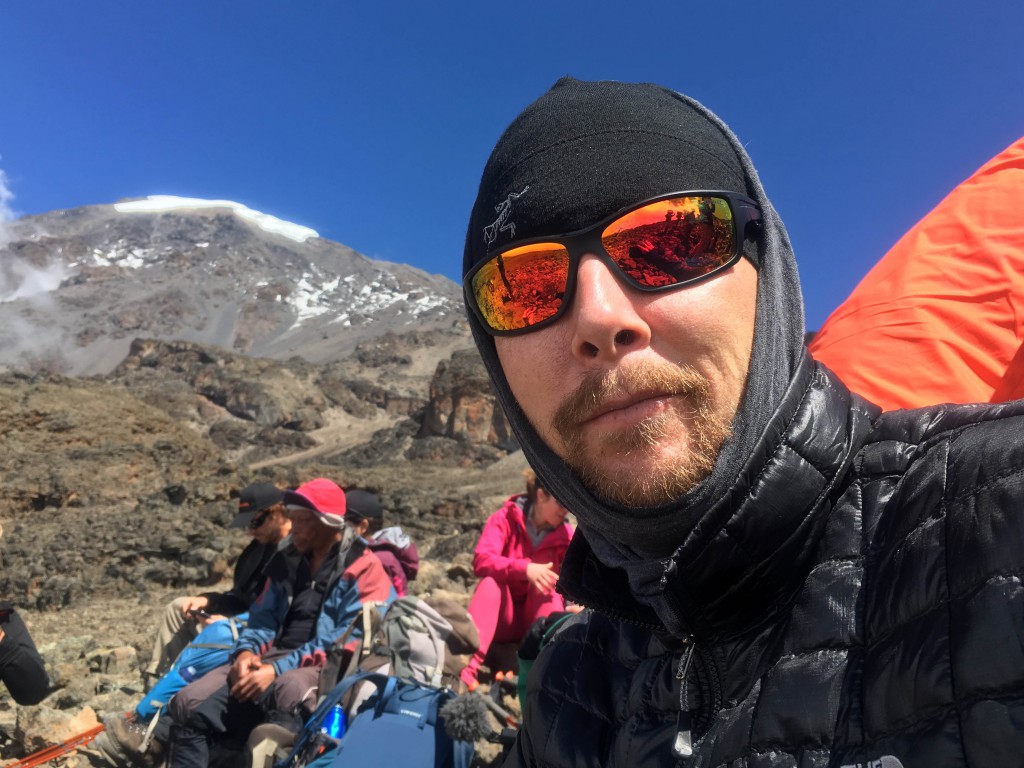 I has been the hardest most challenging shoot I've been on. A small crew, me and another photographer, a producer and a host.  10 day trip with rain, wind, moisture and cold.  We've travelled with an amazing expedition crew, Expeditions Resor, led my World Class Explorers OLA SKINNARMO and ROBIN TRYGG. who've been very helpful.  Time schedule was very tight as we followed a regular group trip and on top of walking 7-10 hours a day we've hopefully managed to film for the 1hr show on Swedish Public TV.
Everything worked great technically.  All the gear really held up amazingly to some pretty rough weather and transport.  Cameras were hand carried 8-10 hrs a days as well as the mixer package, all other support/backup gear was packed away in Pelicases carried by our amazing porters.  We had some pretty severe rain for a couple of days and the desiccant bags were hard as work as night trying to keep everything working.
Great adventure and hopefully a good hours television later this fall.