I always have a small personal bag on a job. Stuff that's personal and just good to always have within reach.
There are many names for an always-carry-bag. "Grab-bag", "Go-bag", "run-kit" "EDC-bag" and so on, and it's always interesting to hear what other people carry along when on a job.
First off there are 3 things I never leave home without, working or not. 🙂
1. flashlight
2. Small folding knife
3. Permanent marker.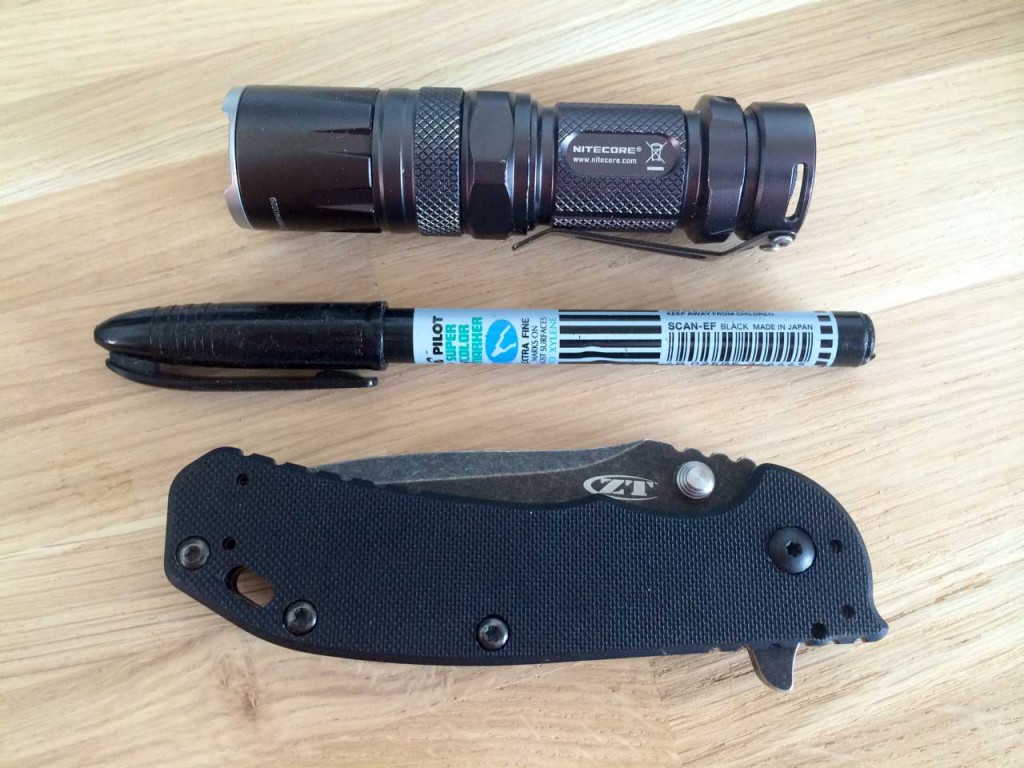 Then there is the small "Run-kit" which I bring along on every film job I do which includes the list below.  The purpose of this kit is to have some "extras" even when on a job where I don't bring any film gear and work as a camera operator only.  I use a 5.11 shoulder bag or a 5.11 sling bag for a slightly larger size carry if am bringing an extra set of cloths or kneepads.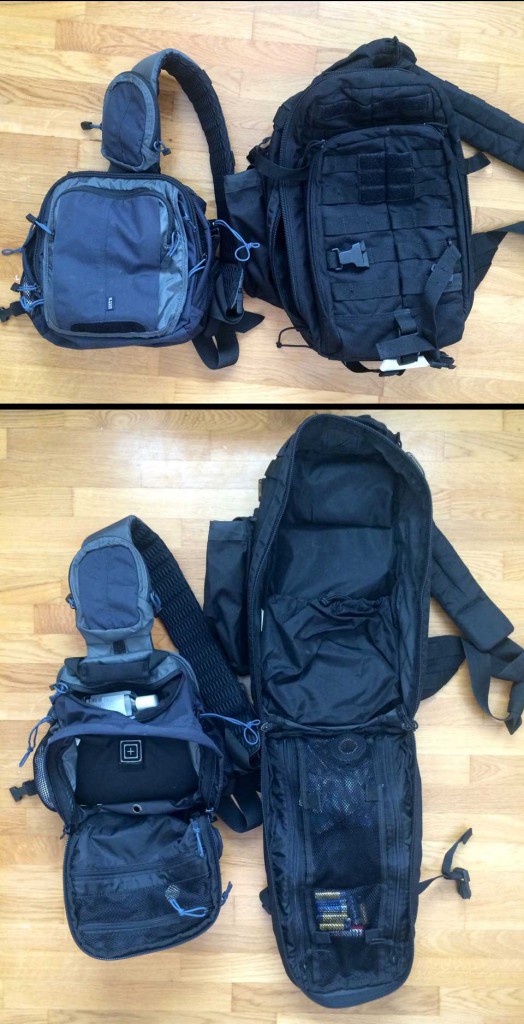 * A pair of Gloves (hot gloves by SetWear)
* Sekonic 758c Light meter
* Hand sanitizer
* Power charge pack 10 000 mAh
* a small amount of gaffers tape. Not a whole roll as that's in my regular kit bags, but 20-30 "folds"
* zip ties
* headphones
* iPad mini
* couple of Energy bars
* small first aid kit
* water bottle
* sun screen (when applicable)
* Leatherman Multitool
* a small headlight
* Electrical tape
* a "Power-pen" to determine if an electrical outlet is live
*  Some AA/AAA/9V   batteries
* some extra audio/video/data connectors (BNC angles, tubes, XLR, USB, FireWire etc)
* Gore Tex shell jacket and pants
* soft kneepads
What do you keep in your kit??