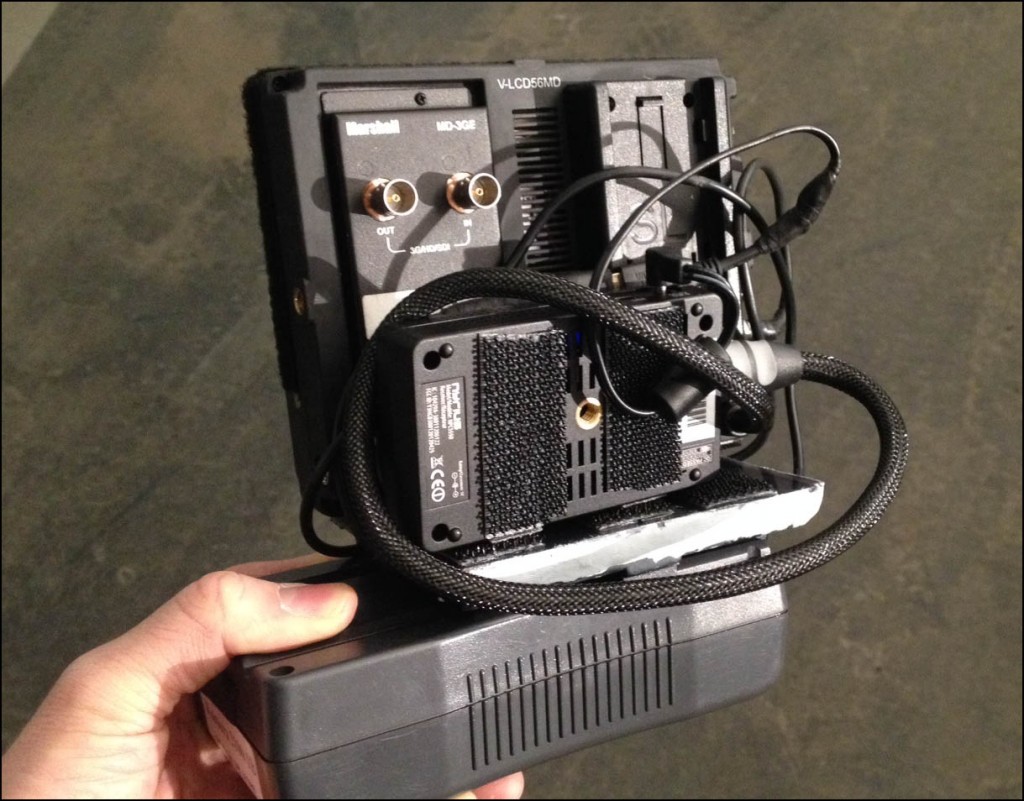 About a month and a half ago I really started looking at low cost wireless solution for onset monitoring.  Working in a high stress environment in the field and having a HDSDI cable tethered to you is not ideal. I try to stay as wireless as possible. I've been looking at Teredek bolt, Paralinx etc etc and they all look like great units. The BOLT is a really nice with SDI and everything but a bit pricy on shoots where I am unable to invoice for this item.  A lot of producers will rather save the rental on wireless and go with a cable… 🙁   After searching the net for a wireless consumer HDMI system I found the Nyrius and ordered on from Amazon.com, not my usual place to buy gear.  😉
After some soldering and custom battery plate work I had a perfectly great wireless solution for about half of what the competitors charge.  One drawback is the HDMI only connection but since I have the Odyssey 7Q on camera, it will do the SDI-HDMI conversion for me.  The V-lock battery plate drives the monitor and the HDMI reciever.
I know, its not a pretty solution, yet. 😉  And no it's not silly puddy on the side , it's plastic padding… I need to finish the build and tighten everything up a bit but it works perfectly and that's what matters.   I've ordered a short, thin HDMI cable and with some tie wraps and glue (just kidding) it will be a nice package soon.