Yesterday I heard of something I've been wanting ever since I got my Canon 1Dc, a way to power it off our big V-lock batteries.
Well Letus has come up with a great solution with a industry standard D-tap plug which runs into a mock battery fitting into the 1Dc. Pretty sweet setup.  I am assuming that since the 1Dx uses the same battery this solution would also work for the 1 Dx.
Today I heard its passing final testing and the product should be ready to ship soon. Cost is in the $150 range.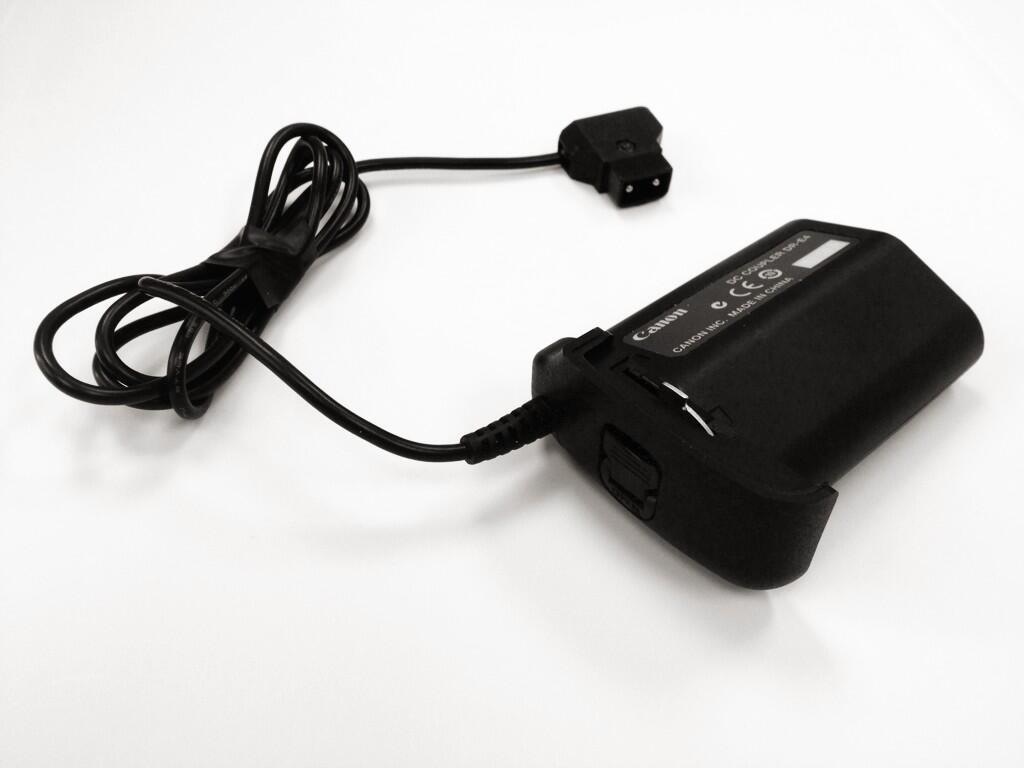 Update: Here is a link to Letus website
Disclaimer: No connection to Letus.