I've heard some great things about this program and thought I'd give it a try.  It is an easy to use diagramming program for both mac and iPad.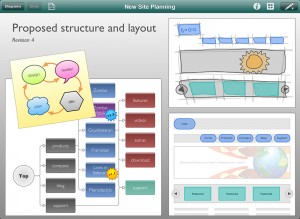 I had to create a first draft of a technical setup to send off to a client.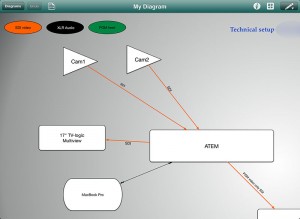 Draggin' and drop'n icons and adding text made this very easy and created a more professional look than if I'd drawn it… 🙂
Give it a try. Omnigraffle.
Disclaimer: No connection with Omnigraffle