I've spend some time playing with the Sony F55 in the last couple of days.  Wow! The latitude is amazing and the handling of this camera makes me feel like I am cheating on our F3. The Oled-viewfinder sets a new standard for color VF's.  Very very nice indeed. The S-log2 is great and I look forward to shooting a proper project with this camera. I am working on posting some frame grabs in 4k.
One little thing though. The viewfinder connector: An oversight?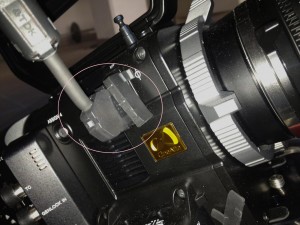 This is such an amazingly well built camera that just feels so solid, but the VF connector is a flimsy plastic connector that sticks out of the side of the camera without any protection. But no need to worry, the third party manufacturers are in full swing.  Check out this seemingly great solution to this little issue. By www.Solidcamera.com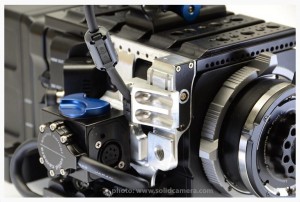 Disclaimer: Please read my ethics statement.