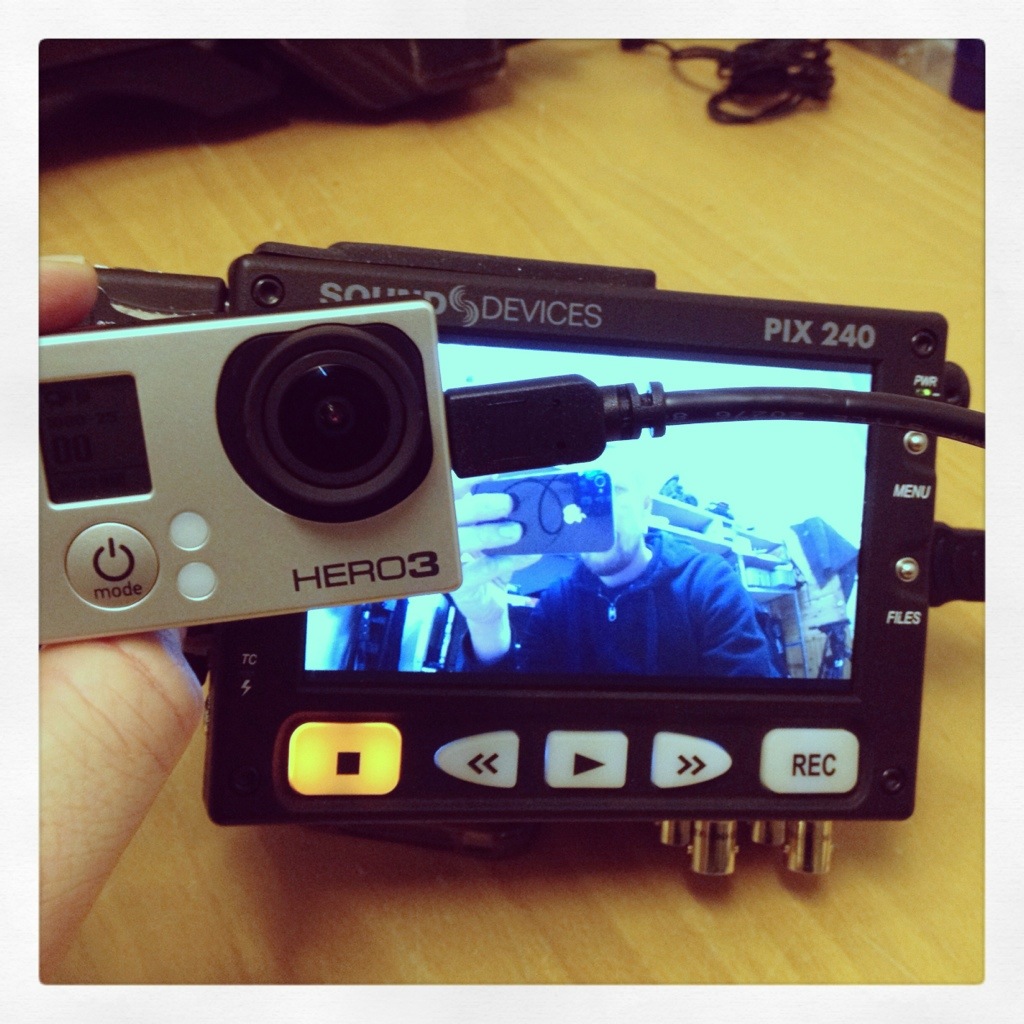 Today right before leaving the office I tried hooking up our GoPro Hero 3 Black edition to our Pix240. After turning off the OSD (on screen display) on the GoPro I got a clean picture on the Pix.
The display on the Pix read the incoming video as 1080/50i/8bit.
Tomorrow I'll record some video to see what it looks like. If clean and uncompressed out of the GoPro it'd be nice to pass on the in-camera codec and record in ProRes.