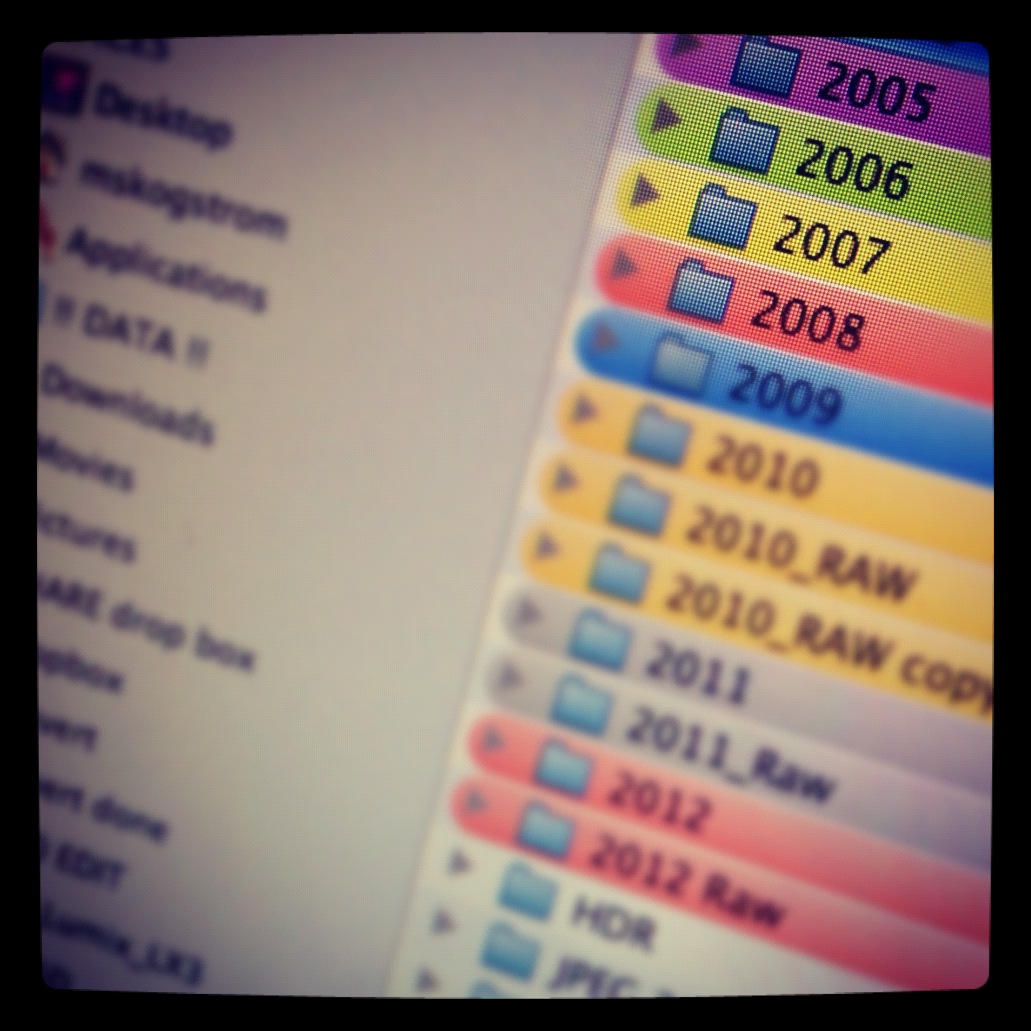 I did a local backup to my home server a couple of days ago. Today I just realized that I accidentally must have deleted every single digital image pre 2005!!! 1000's of images gone!! My heart did skip a beat, but only for a second. I logged into my backup server at work, where I keep the "second backup" of everything digital in my life… Order is now restored! 🙂 Backup is an absolute must these days!
I have one local backup in for of a RAID1 external drive. This offers some protection in case of a disc failure (which is a question of when, not if) but doesn't cover stupidity or fire/theft. Therefore I also have an old computer set up at work which offers an offsite backup solution. All digital files are kept in 2 places, a pretty good way of safe guarding your files.
There are a lot of options today, Dropbox, different clouds and crash plans. People just need to get on board. I think very few people imagine how they'll feel if they lost every digital picture they've ever taken.
Keeping large volumes of data, say a couple of TB (video files often/easily compile this amount of data) can be quite costly but on the other hand: what is the cost of loosing everything…? One easy and pretty inexpensive solution is simply having an external harddrive at a relative's house. Make a copy of all you stuff once a month and at most a month worth of data is all you'll loose. You also get to see your relatives at a regular basis… 🙂
How does everyone out there backup up all their digital content?